Dan Bubien is set to release his sophomore studio album "Grinding These Gears" on August 12, 2016 (pre-order commencing July 15). "Grinding These Gears" is a self-produced rootsy collection of original songs written by Dan and long-time friend and co-writer Roman Marocco, and recorded by legendary Pittsburgh musician Joe Munroe. Crossing genres from roots and blues, to R&B and soul, Dan's sound is tied together by classic instrumentation, soulful vocals, and contemporary songwriting. "Grinding These Gears" is the follow up to the successful debut "Empty Roads."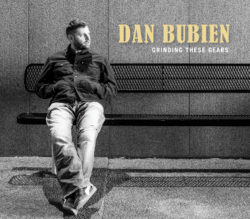 BIOGRAPHY
Dan Bubien is a singer-songwriter-guitarist from Aliquippa, Pennsylvania. With a career that spans over two decades, Dan is constantly refining and redefining his craft with a wide palette of tones and textures, sounds and styles, to express his songwriting through an open, honest and wide catalog of real songs. Rooted in soul versed in styles from blues to funk, roots-rock to reggae, alt-country to singer-songwriter.
Dan began his career in his mid-teens by working the bar and club circuit in and around his hometown of Pittsburgh, PA. In 2004 Dan started the band The Sun Kings which would carry him through the next decade. In 2006 they released an album of original material called "Rub Up In It" which was very well received and garnered the band a significant following and Dan as a fixture on Pittsburgh's music scene.
In 2013 Dan released "Empty Roads". A self-produced solo record recorded with four-time Grammy Award Winning Producer/Engineer Jay Dudt at Audible Images Studio in Pittsburgh. "Empty Roads" was selected as one of the top 5 albums of 2013 in 91.3 WYEP's Year in Review Publication by deejay Rob O'Friel, charted has high as #14 on the PA Roots Charts and #41 on the Worldwide Blues Charts and was selected by the Blues Society of Western Pennsylvania in the "Best Self-Produced CD" category at the 2014 International Blues Challenge in Memphis, TN.
Festival appearances include People's Choice Festival, PA, Creekside Blues & Jazz Festival, OH, Canal Winchester Blues Festival, OH, Pittsburgh Blues Festival, PA, Heritage Music Festival, WV, Blast Furnace Blues Fest, PA, Dream On Fest, PA, Carnegie Blues Fest, PA, Strip District Music Fest, PA and Blind Raccoon Showcase, Memphis.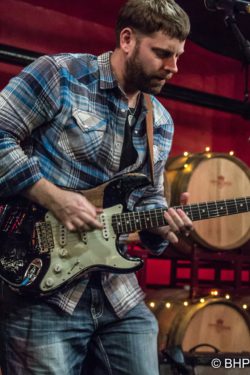 Dan Bubien has opened for or performed with 311, John Browns Body, Robert Randolph, Anthony Gomes, The Bros. Landreth, Patrick Sweany, Indigenous, Quinn Sullivan, Anna Popovic, Magic Slim, Bernard Allison, Tinsley Ellis, Shemekia Copeland, Debbie Davies, Guitar Shorty and Michael Burks.