AUSTIN BASED MULTI-INSTRUMENTALIST FOLK DUO BEAT ROOT REVIVAL
RELEASED SELF-TITLED ALBUM MAY 13, 2016
TOURING WITH JONATHAN JACKSON + ENATION BEGINNING MAY 19
ALBUM RELEASE PARTY AT THE CONTINENTAL CLUB IN AUSTIN JUNE 1



Beat Root Revival, A new duo of folk, roots, howling blues & classic pop, have a pretty interesting sound, an Americana mesh of folk, rock, and blues that is similar in tone to the Waterboys, without the epicness, traditional instruments played by Andrea giving the celtic connection,or The Avett Brothers on their less bluegrassy tunes. And there are some very good tracks on this debut album, making even the simplest songs on it feel like epics, take "Before it gets to Late" which manages to be bright and chiming while also being sad and mournful. Not everything here clicks together at that level, but each track is inventive, and when the songwriting of Ben and Andrea and the arrangements cross paths perfectly, as they do on most songs, this makes for a delightful album.
Hopefully over the coming weeks there will be plenty of excellent reviews for BRR appearing on the internet but till then this one will have to do,one thing for sure BRR will be getting plenty of airplay here at TME.fm to help them climb the roots charts.
Not many of the numerous albums we receive here via the internet and still occasionally via the post get reviewed never mind played so BRR are a stand out duo and their album is an outstanding effort.


I dislike writing reviews but I love listening to BRR,get yourselves a copy and enjoy the music and write yourselves a review and post it here.
Ben Jones and Andrea Magee, the folk duo known as Beat Root Revival will release their self-titled album on May 13, 2016 through New Orleans based label Toulouse Records (distributed by Sony/RED). They are the label's first signing and the album, which was recorded at Mesa Recording Studios in Austin, TX and produced by Jones (except "Fire" which was co-produced by Magee), will be its debut release.
Both multi-instrumentalists, Jones, who is from England, plays almost all of the instruments on the album including guitar, bass, piano, drums, bass harmonica, melodica, Hammond organ, ukulele, banjo and mandolin while Magee, who's style is deeply rooted in her Irish heritage, plays guitar, bodhran, Irish whistles and flute.
Magee's exposure to music came at an early age. "When I was ten, I started playing the flute, and began playing in bars in Ireland with my sister and my dad. A lot of my early years in music were in either classical or traditional Irish music." She studied and received an honors degree in music, then became a music teacher in charge of the music department in a high school. For Jones, "I got started being interested in music relatively late," he says. "I was about twelve." His father was a guiding influence playing him music from The Beatles, The Rolling Stones, and Neil Young. By his teenage years, he was able to put all of those influences together and start his own band.
Magee's fate changed in 2013 when she wowed Sharon Osborne, Nicole Scherzinger and the other judges on X Factor UK with her original song, "Any Minute Now" during her audition making it through to the next round. After her experience with X Factor and all of the attention she garnered from it, Magee moved to Kent, England where she began teaching again while moonlighting on the local music scene. After opening up for Jones' band, they found their chemistry undeniable. "We wound up sharing each other's' songs, and we were both fascinated by the fact that we were both pushing our own material. And we used this to drive each other forward," says Magee.
After word of mouth spread about their live performances the duo decided to take a chance and see what musical adventures they could find in America. In 2014, they traveled to Austin, TX to their first SXSW where they experienced massive culture shock. "We were just a little bit shell-shocked when we walked up and down Sixth Street," says Magee. "We were so much in awe, and thought it was incredible. We were trying to get gigs, and we thought it was going to be impossible."
But thanks to the hospitality of a local taxi driver who was willing to show them some of the musical hotspots, they made some valuable connections, one of which led to a big performance. "We ended up talking to the owner of one of the clubs who asked us if we would be interested in opening for Dale Watson," says Magee. "So, that was our introduction to Austin. He and his band were so taken with our sound that they asked us to come to the Continental to open for him – on our very first trip!"
The duo decided to stay in Austin where they continue to play in and around the local music scene. They've played at at such notable venues as the historic Ryman Auditorium, The Bluebird Café, The Continental Club and The Basement in addition to making frequent trips to Nashville and other cities. With each show they play, their fan base continues to grow charming audiences their impassioned concerts. They just played Music City Roots outside of Nashville on May 11 and they will be going on tour with Jonathan Jackson + Enation beginning May 19 (tour dates below). They will also play a special album release party at The Continental Club in Austin on June 1.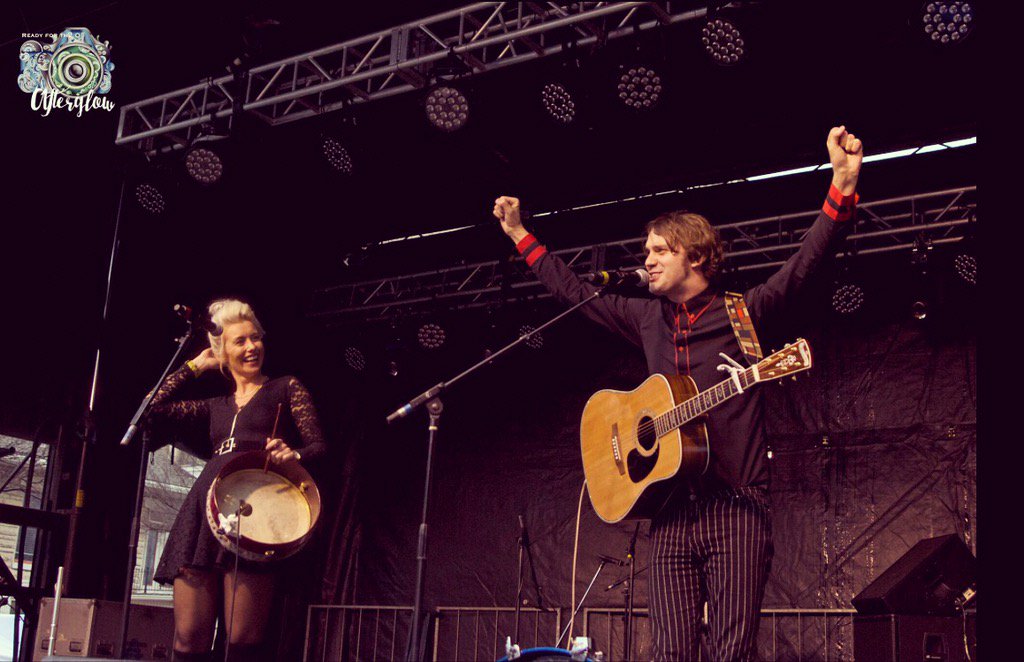 Beat Root Revival Tour Dates:
June 1 – Austin, TX @ The Continental Club
Dates With Jonathan Jackson + Enation:
May 19 – Indianapolis, IN @ The HI-FI
May 20 – Columbus, OH @ A and R Music Bar
May 21 – Pittsburgh, PA @ The Club at Stage AE
June 4 – Kansas City, MO @ Knuckleheads Saloon
June 10 – Huntsville, AL @ Furniture Factory Bar & Grill
June 11 – Memphis, TN @ Minglewood Hall
June 17 – Atlanta, GA @ Vinyl
June 18 – Charlotte, NC @ Neighborhood Theatre
June 22 – Dewey Beach, DE @ Rusty Rudder
June 23 – Philadelphia, PA @ World Café Live
June 25 Hampton, VA @ Hampton Block Party
For more information, please contact:
Julie Lichtenstein / 37-Media
[email protected]