Walker is currently on tour playing King George in the traveling company of Hamilton.
JON PATRICK WALKER SHARES

NEW TRACK & VIDEO FOR "I WON'T SIT AROUND AND CRY"

YOU AND I OUT MAY 11
"With "I Won't Sit Around and Cry," Jon Patrick Walker reveals his multi-faceted talents. The melody is balanced, while the rhythm is persuasive, and Walker's vibrant tones add the icing to the musical cake." – CelebMix

"The song possesses a rural pop fluidity, the kind of dusky movements you might expect from Ryan Adams or Jason Isbell but is wholly of Walker's own making. His spry acoustic guitar lines rumble and shutter while a slide guitar trembles and shakes off its problems for just a few minutes." – The Southern Sounding
"I Won't Sit Around and Cry"
A highly respected actor for 25 years, appearing on Broadway, on television and in film (and currently playing King George to rave reviews on the national tour of Hamilton), JP made an audacious leap into songwriting and music-making, self-releasing his first album, The Guilty Party (recorded in Nashville), in 2013. Jp's 2016 follow-up, People Going Somewhere is steeped in 60's-70's Rock & Folk and garnered excellent reviews, charting on numerous college stations. His latest offering, You and I, is a 6-song EP co-produced with Josh Kaufman ( Josh Ritter, Craig Finn, Bob Weir). recorded in Brooklyn, it was mixed by Patrick Dillett (They Might Be Giants) & mastered by the legendary Greg Calbi at Sterling Sound. The 6 tracks (all penned by Walker) cover an eclectic musical terrain, from Singer-songwriter Americana, jazz-inflected psychedelia, to Velvet Underground-influenced garage-rock. JP lives in Los Angeles with his wife, the actress Hope Davis (who is featured in a duet with JP on the opener, "Your Open Hand") and their two daughters.
JP will be acting & singing on the HAMILTON National tour through February, 2019.
Jon Patrick Walker "Your Open Hand"
Jon Patrick Walker by Lindsey Byrnes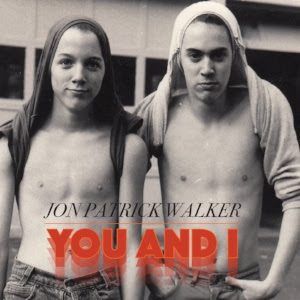 Artist: 
Jon Patrick Walker
Album: 
You And I
Record Label: Self-Release
Release Date: 
May 11, 2018
1. Your Open Hand (Featuring Hope Davis)
2. I Won't Sit Around And Cry
3. You And I
4. The Guilty Party
5. Jack O'Bells
6. I Can't Not Do The Robot (Wen I'm Dancing With You)