New Album of the Month "Miss Bix & The Blues Fix – We Don't Own The Blues" Hits the Really Heavy Rotation.
Big News for Blues lovers.
Radio BluesFlac the new Flagship Flac Blues Station has entered Beta Testing and you can all listen when ever you want. We have waited years to be able to stream in FLAC and thanks to all the great Blues PR companies we have more than enough to fill the playlist 24/7/365.
Website is up and running to, slowly.
And we owe it all to Radio Mast for providing the chance to do it.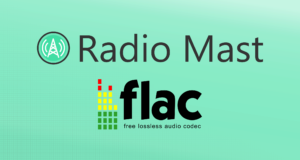 We are honored to be involved in a very small way with this new venture and looking forward to years of satisfaction with their service.
So how does it work? We play music and you listen. But behind the scenes there is much to do.
Albert of Radio Mast explains it better than I could.
"We're pleased to announce Ogg FLAC stream hosting is now available from Radio Mast!
With an Ogg FLAC stream, you can finally deliver a perfect audio reproduction to your listeners with zero loss in quality, for the ultimate audiophile listening experience.
Ogg FLAC streams start at just $++/month for +++ listeners, and include all the perks of our standard streams, including global delivery through our CDN, listener statistics, HTTPS streaming, and more.
What is Ogg FLAC?
FLAC is a lossless audio codec that creates a bit-perfect reproduction of your original audio for your listeners, while still being more compact to store or transmit. FLAC is open source, mature, and widely used by music enthusiasts.
Ogg is a container format which packages up the compressed FLAC audio in a format that makes it possible to stream over the internet. Ogg is what makes FLAC streaming possible, so all "FLAC" streams are really "Ogg FLAC" streams."